Exercise and Leisure
Exercise & Leisure sells the finest quality exercise equipment available today. They offer both state of the art home equipment as well as the most technologically advanced commercial equipment. Whether it's cardiovascular or strength equipment, their sales staff can provide you with the knowledge that you need to set up a small home gym or a full-scale fitness facility.
Clients of HealthStyle Fitness, Inc. may qualify for a discount on fitness equipment at Exercise and Leisure with 2 locations in the Greater Cincinnati area. Speaking from experience (Exercise and Leisure has fully equipped 3 different studios over the past 7 years), this is the best place in Cincinnati to have your home or commercial fitness equipment needs fulfilled.
To go directly to the Exercise and Leisure website, click the picture below...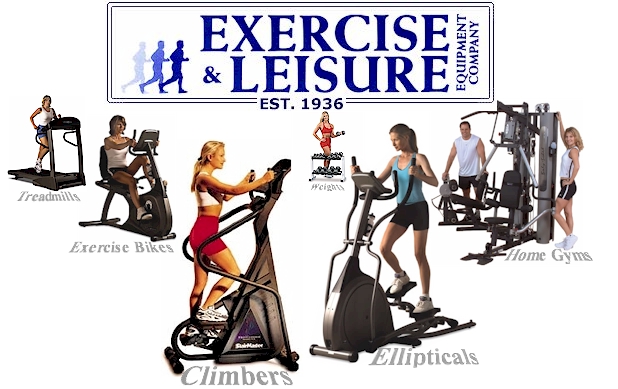 HealthStyle Fitness, Inc.
4325-B Red Bank Road
Cincinnati, Ohio 45227
Private Studio: 513-407-4665
Click here to contact HealthStyle Fitness by email!
Click Here for a Map & Directions to The Personal Training Center!
Click Here to Read a List of Frequently Asked Questions!